When we think of our internet usage, high-speed is likely one of the first words that come to mind. We rely on fast internet connections for a wide variety of reasons, whether it's to connect with employees during business hours, order weekly groceries online, or watch the latest Netflix series.
Whatever your reason, without high-speed internet, these tasks become increasingly difficult. When faced with lagging connections and buffering content, businesses and households are unable to effectively build their professional and personal networks.
Across Canada, internet service providers are tasked with delivering quality internet solutions to all residential and commercial communities. Whether they're in the bustling city of Vancouver or in a small town in Nova Scotia, Canadians deserve equal access to high-speed internet for all their personal and professional needs.
In this article, we'll take a closer look at the definition of high-speed internet, its capabilities, and where Canadians need this type of instant access.
What is Considered High-Speed Internet?
You've likely heard the term high-speed internet used frequently in various advertisements for internet service providers across Canada, but what does the term actually incorporate? High-speed internet refers to an internet connection that operates at a higher Mbps — known in full as megabits per second.
When it comes to finding high-speed internet in Ontario, the first step is understanding what speeds are considered when we talk about high-speed internet, and how an internet service provider can help you select the right plan.
How Fast is High-Speed Internet?
Internet speeds are often defined in terms of the Mbps they offer for both downloading and uploading purposes. Downloading speeds include accessing various types of content, ranging from documents and files to images, music, and movies. Upload speeds refer to the speed at which the internet reaches its destination.
So just how fast is high-speed internet? In many cases, to be considered high-speed internet, your connection should be higher than the standard 25 Mbps — and can range anywhere from 100 to 1000 Mbps.
The type of speed you're able to maintain comes down to several important factors, including how many users and devices are accessing the same internet connection simultaneously. If you're unsure which high-speed internet plan is right for your home or business, internet service providers in Toronto can help you narrow down your choices.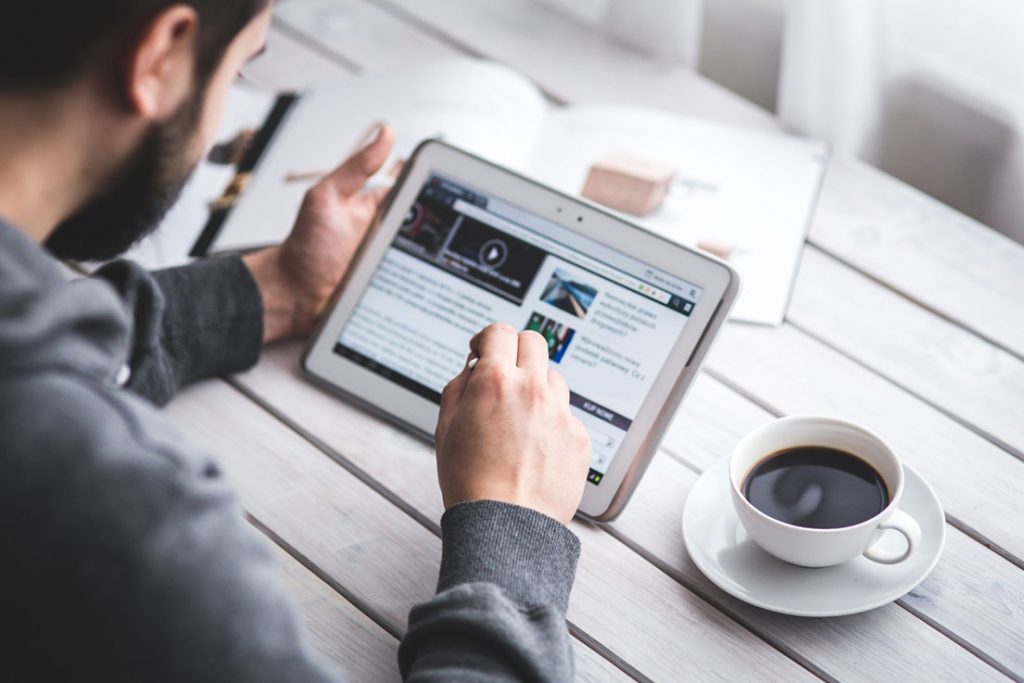 Where is High-Speed Internet Important?
When it comes to accessing a high-speed internet connection, there are several communities and industries that require fast and reliable connections in order to successfully achieve their desired end results.
Traveling
When it comes to travelling, we rely on internet connections for a wide range of reasons — from communicating with accommodation hosts to accessing directions. Whether you're a novice or an avid traveller, you've likely encountered the question of how to get high-speed internet while travelling. The answer is that it comes down to an internet service provider with the resources and tools to provide this service.
Eyesurf's high-speed internet solutions are designed for our customers' convenience no matter where they're travelling. Our goal is to provide internet solutions that make travelling more enjoyable and accessible to Canadians.
Rural Communities
The question of how to get high-speed internet in rural areas is far too common among residents in smaller communities across Canada. Since their proximity to their metropolitan counterparts is often fairly significant, households in rural communities face the challenge of finding internet service providers that can offer quality connections in less populated areas.
In many rural communities, farmers rely on solid internet connections for various reasons, including tracking weather patterns, communicating with the various branches of their network, and keeping track of equipment and supply prices.
Eyesurf is proud to be an internet service provider that delivers premium rural high-speed internet solutions to various provinces across Canada. We're committed to ensuring all Canadians have equal access to quality internet, so they can continue to grow their personal and professional networks.
Business Operations
Every industry requires the use of the internet in one capacity or another. Whether it's accessing payment processes or connecting with suppliers, employees, and customers, businesses in Canada rely on high-speed internet to successfully achieve their objectives without interruptions.
Eyesurf's premium high-speed internet solutions offer advanced Mbps to help businesses and organizations across Canada meet deadlines and build lasting professional relationships.
What is the Difference Between Wifi and High-Speed Internet
When it comes to standard internet terms, Wifi and high-speed are often used interchangeably. The truth is that they are unique in their capabilities and benefits.
Wifi is a wireless technology designed to connect various devices, from computers and tablets to cell phones to a nearby internet connection. It is a radio signal from a wireless router to any nearby device, which produces an accessible connection.
High-speed internet is an internet connection that operates at a higher Mbps speed and, in many cases, is produced by an Ethernet-connected terminal point that is then run on a wired network. In other cases, it may be similar to a modem network that can restrict non-authorized users.
Determining which connection is right for a particular household or business is often dependent on whether there is access to a physical network and terminal, which is often required by high-speed broadband internet.
While wifi is known for its availability, there are certain communities that it is often unable to reach. Rural communities in Canada, for example, are unlikely to have wifi access due to their physical location. This is where a rural internet provider comes in to provide the services they need in order to access a quality internet connection.
Choose Eyesurf for Premium High-Speed Internet
Eyesurf is proud to be a high-speed internet provider in Toronto with over 50 years of experience in telecommunications.
We offer a selection of affordable and accessible high-speed internet and TV bundles in Ontario, helping residential and commercial communities stay connected to their favourite content and to each other. Our monthly internet plans are designed to maximize speed and efficiency while minimizing costs for a uniquely customer-focused experience.