High-Speed Internet Providers Cambridge, Ontario
In today's increasingly digital world, you should not entertain slow or intermittent internet speeds. At Eyesurf, we offer affordable and reliable internet services to Cambridge residents.
Our unlimited internet packages allow you to:
Stream HD movies and music all day long
Download data and image files at high speeds
Do video conferencing
Play online games
Unlike many other telecom companies, when we say no gimmicks, no contracts, and no hidden fees, we mean it! When you choose Eyesurf, you're not locked in to a contract for years to come. You get to experience full control over your Internet experience. Sign up today!
Are you a student at the University Of Waterloo School Of Architecture or the Conestoga College Institute of Technology & Advanced Learning, a stay-at-home parent or a business owner? At Eyesurf, we have different packages for homes and businesses.
Make it a bundle and add unlimited phone service for only $9.95/month!
There are a number of Internet providers in Cambridge, but there are several reasons why Eyesurf is the preferred Internet provider Cambridge.
Our prices are very competitive.
There are no hidden fees with us – what we quote is what we charge.
Unlike most of our competitors who impose caps on download speeds, we offer unlimited downloading. This means you do not have to monitor your data usage as you stream your favorite Netflix series with HD clarity.
We also offer unlimited calling throughout Canada.
You get to keep your old number when you move from your previous provider.
If you refer somebody, we will give you a discount on your next monthly bill.
Contact us today for your high-speed internet and phone service by filling the online sign-up form.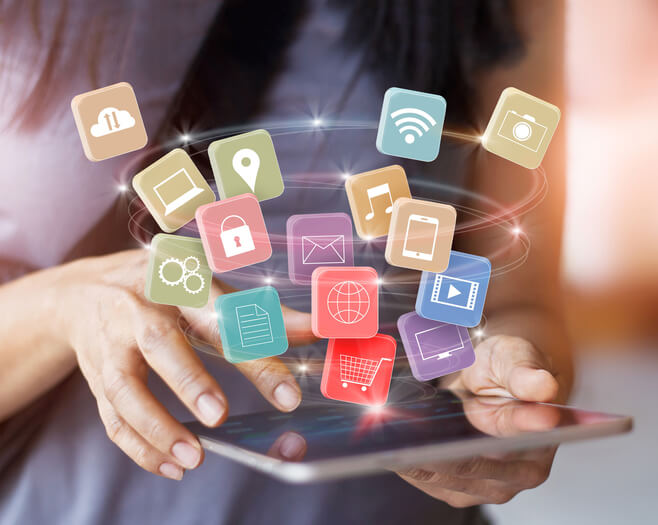 Our customer service starts even before you sign on. We will handle the transfer of information from your previous provider, giving you unparalleled convenience.
Our home phone service comes integrated with VoIP technology and you get access to the e911 service. Other available features on our phones are call waiting, call display, call forwarding, three-way calls, voicemail, and voicemail to email. Our international rates are very affordable.
You will not sign any contract with us. We don't believe in Gimmicks!
I wish I could have gotten my service faster. It took a week to be able to set up my phone and Internet. No problems once it was set up. I love the Internet service I get with .
– Bruno DaSilva
I've been with for five months now and the service has always been great. I only had one instance when my Internet stopped connecting and when I called the reps were friendly and helpful. As it turned out it I had unplugged one of the cables when I was vacuuming and hadn't noticed. Thanks for your help!
– Janine Randall
internet is great. Unlike before with my last contract I don't lose Internet during storms. It's great! I get to catch up on all my favourite shows on rainy days.
– Darryl Leclair
No Contracts | No Gimmicks | No Hidden Fees
Contact us today for your high-speed internet and phone service by filling out the online sign-up form. One of our representatives will contact you shortly to complete the activation process
Take control of your Cambridge Internet Provider experience and embrace freedom with Eyesurf.
Mailing Address
P.O. Box 48024
Williamsburg PO
Kitchener, ON N2E 4H0
Hours
Monday-Friday: 8:00 am – 9:00 pm Saturday-Sunday: 9 am – 5 pm